It is a universal truth that every freedom comes with a responsibility.
Freedoms of expression and media enshrined in Articles 33 and 34 of the Kenyan Constitution, like other liberties common in democratic nations are limited to certain responsibilities too.
Specifically, the freedom of expression in Kenya does not extend to propaganda for war, incitement to violence, hate speech or advocacy of hatred which constitute ethnic incitement and vilification of others.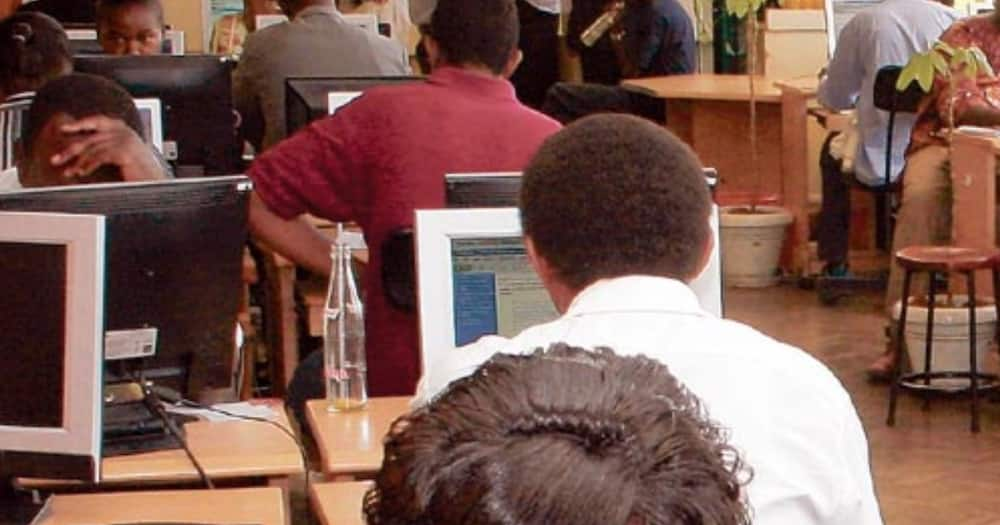 READ ALSO: Pastor narrates how he made woman who wanted to sleep with him get saved
Discrimination is also disallowed in ones enjoyment of freedom of expression and media, thus, in exercising ones freedom of expression every person shall respect rights and reputation of others.
While it is true to say the freedom of the media and expression has been under threat in Kenya, it is also not false to say mass media communicators like bloggers have also infringed individual's freedom of privacy and even hurt their reputation.
A number of bloggers have been "unfairly" arrested and arraigned in court with controversial charges in the recent past.
In these cases, authorities took advantage of a section of the Kenya Information and Communication Act (KICA) which criminalises transmission of "offensive" or "menacing" messages over telecommunications networks.
Some bloggers and social media users who abused freedom of expression and media by concentrating their posts with propaganda, defamatory information and hate speech have also been prosecuted in court.
Few lucky abusers of freedoms of expression and media have continued to thrive through extorting corporates, politicians and individuals through blackmail.
READ ALSO: Chief Justice David Maraga must face reality after getting a taste of his own medicine
Cytonn Investments, Victoria Commercial Bank, HotPoint and Diamond Trust Bank are among corporates that have decried unfair coverage and tarnishing of their brand names by bloggers, purportedly out to extort them or working for their competitors.
These organisations have come out to dismiss reports with one-sided accusations published in blogs and attempted to set the record right on key issues raised, but all these is after their brand names have been bruised.
Some damages are not fully reversible and this means these organisations have been victims of abused freedoms of expression and media.
Just like mainstream media which have been successfully sued for defamation (libel and slander), bloggers need to apologise, retract and correct disinformation about brands whenever it is proven they anchored their articles on falsities.
Where brokering of truce with affected parties is impossible then legal pursuits for justice needs to be embraced.
Chief Justice David Maraga echoed sentiments of corporates and individuals unfairly accused of numerous ills by bloggers, alleging individuals who were unhappy with the effectiveness of The Judiciary were attacking the institution through false reports in blogs.
President Uhuru Kenyatta, in more of a mocking tone than consolation one, told Maraga to develop thick skin because "his courts" declared illegal, laws proposed to tame bloggers.
Fairness, truth and objectivity are basic tenets of good journalism and everyone plying the trade needs to be measured against these dictates for both the media and citizenry to enjoy key freedoms enshrined in the Constitution.
As the situation stands, journalists and bloggers need to fully acquaint themselves with laws protecting their freedoms in order to thwart any attempt to infringe on these freedoms.
The same way, the public must strive to know these freedoms and limits which the press must never cross in its duty to inform, educate and entertain.
The author is Milan Kiplagat, a regular commentator on social and political issues.
Kiplagat highlights the need for journalists and bloggers to enjoy the freedom of expression and freedom of media without necessarily infringing into individuals' rights of privacy, defaming and denying sources a right of reply thus damaging their reputations. This comes at a time a number of public figures and corporates have complained of malicious reporting and extortion attempts by bloggers.
Opinions expressed in this article are solely that of the writer and do not necessarily represent the position of TUKO.co.ke
We welcome writers, bloggers, photographers and all sorts of "noise makers" to become a part of our Blog network Send your opinion, story or both to news@tuko.co.ke
Do you have a groundbreaking story you would like us to publish? Please reach us through news@tuko.co.ke or WhatsApp: 0732482690. Contact Tuko.co.ke instantly
Ndindi Nyoro Maina Kamanda, who is to blame?/TUKO TV
Subscribe to watch new videos