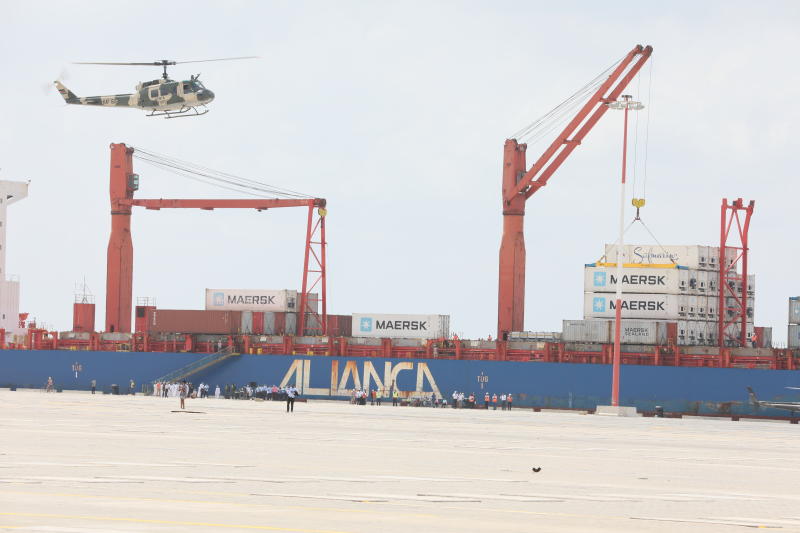 The government plans to set up meat and fish processing plants at Lamu for the export market.
This is expected to ride on the newly opened Lamu Port that will provide a gateway for shipping of products from eastern Africa under the Lapsset Corridor.
"In addition to the various reforms in the agricultural sector, we focused on the livestock sector by reviving the Kenya Meat Commission," National Treasury Cabinet Secretary Ukur Yatani said in the Budget Speech yesterday.
"We shall set up a meat processing plant in Lamu to provide ready market for livestock, increase income to farmers and enhance the meat value chain."
Lapsset (Lamu Port-South Sudan-Ethiopia Transport) Corridor is one of the flagship infrastructure projects identified by the government in the Kenya Vision 2030 blueprint.
It includes development of facilities including a port, rail, road and airport to increase regional connectivity and boost trade.
There are also plans to establish numerous industrial areas along the corridor.
"We are also focused on increasing fish production by refurbishing Liwatoni Fishing complex and setting up a new fish processing plant in Lamu. This will promote exports and increase incomes for the local fishermen," Mr Yatani said.
Once complete, the facilities at Lamu Port will lead to creation of jobs, some directly in port operations but also others in sectors including agriculture, manufacturing, logistics, transport, trade and commerce.
On May 20 following the port's opening, agricultural firm Kakuzi became the first company to ship out goods from the facility with an 80-tonnne avocado consignment set for France.
Kakuzi Managing Director Chris Flowers said the port will benefit Kenyan producers.