State owned Kenya Broadcasting Corporation (KBC) employees have moved to court against their bosses over a contention of pension funds amounting to Ksh2.7 billion.
According to a report by a local Media house, the employees, under the KBC Staff Retirement Benefits Scheme, claimed that they were afraid of losing their retirement benefits accusing the broadcaster of failing to remit deductions.
They filed a suit against the broadcaster at the Employment Court in Nairobi with one of the employees explaining the plight of a majority of employees said to be over 48 years of age.
"At least 70% of KBC employees are aged over 48 years and are living in fear of retirement given that they will neither receive pension lump sum nor be eligible for pension income because of the financial damage directly caused by the state broadcaster," stated Jane Kiambi.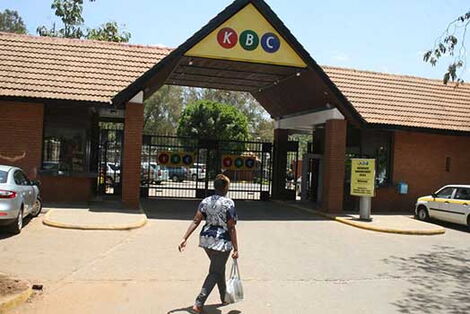 The issue has risked the scheme being deregistered by the Retirement Benefits Authority (RBA).
"The actions of KBC have put the scheme in great financial jeopardy. Former employees who worked hoping they would receive payment to sustain them in retirement may be rendered destitute," reads a statement from the trustees.
They further noted that some of the retired employees from the financially troubled broadcaster were not receiving their pension.
The trustees want the broadcaster compelled to pay the money it owes them at once.
An affidavit sworn by KBC Finance Manager, Jeremiah Marakia, indicates that the institution was not able to settle the debt in one go.
Marakia argued that the institution would not be able to meet the salaries of its current staff if it was compelled to do so.
---
Mahakamani News is Kenya's top court reporting and crime coverage website. If you have a case that needs coverage, or if you are facing injustice from powerful forces, fired unfairly or reporting any corruption or relevant news pertaining judiciary etc please contact us via
cases@mahakamani.news
---
Comments
comments